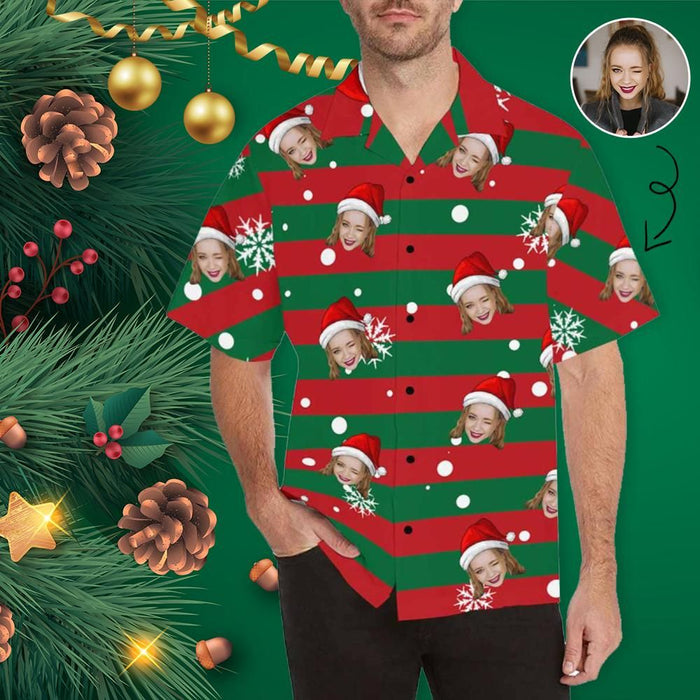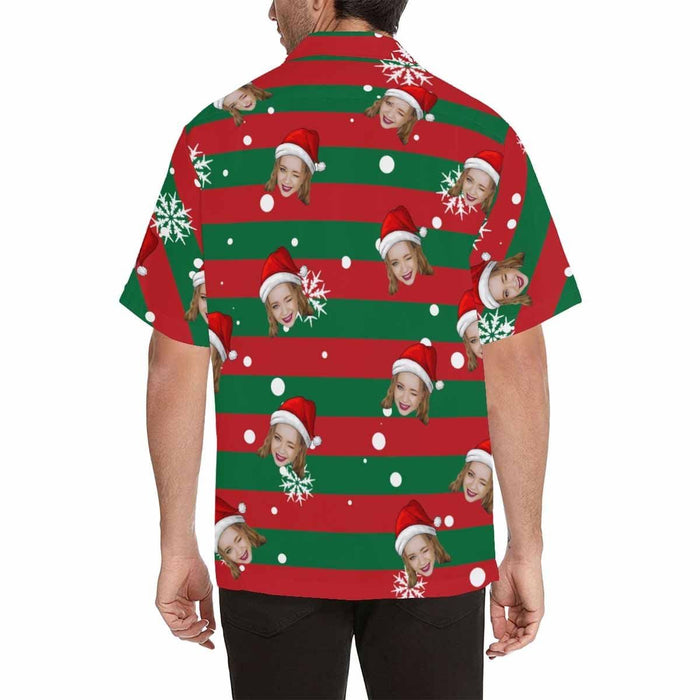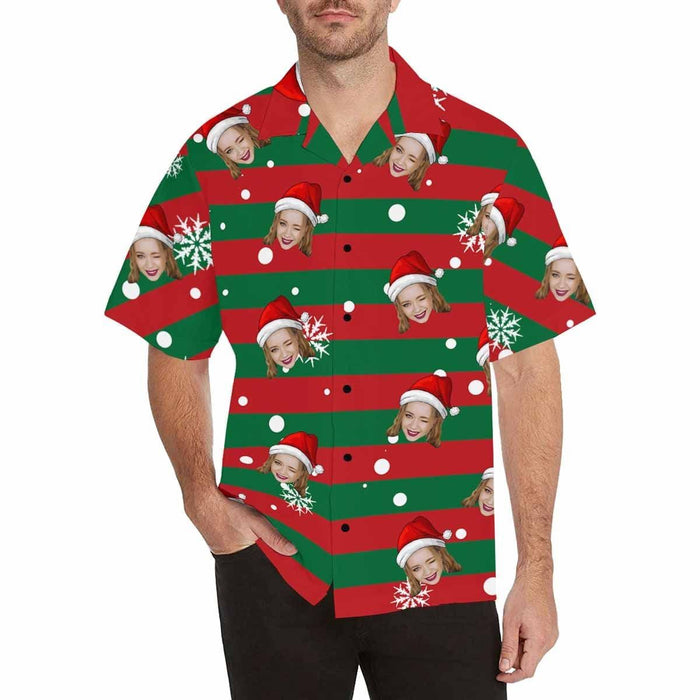 Custom Face Stripe Christmas Men's Hawaiian Shirt
FamilyGater Unisex Beach Hawaiian Shirt:
Our Hawaiian shirts are made for men and women. Show off your own style with confidence and make your own unique design
All of our Hawaiian shirts are developed in relaxed, keep you feeling casual and relaxed , running "tight" away ! Make Mix and Match Outfits so you always have something to wear.
Provides the most stylish and comfortable Shirts which can be worn in all occasions: Christmas season, Party, Summer Vacation, Working,...
Product Description:

100% Linen Fabrics.
Each all over printed Hawaiian shirt is constructed from Linen. It makes the Hawaiian Shirts strong, absorbent, and dries faster than cotton. Because of these properties, linen is comfortable to wear in hot weather.
Features a specialty high definition heat-dye application that ensures long-lasting color vibrancy even after machine washing.
Fabric is durable and resistant to wrinkles, shrinking and mildew.
With a blend of tropical colors and featured patterns, you'll be instantly transported to the Caribbean getaway of your dreams. This piece has a very summery vibe to it.
Our Hawaiian shirts are suitable on many occasions including beach parties, theme parties, fishing, sailing, days at office etc.
The Hawaiian shirts are designed for different ages, no matter young or senior with multiple colors for your selection.
FamilyGater Unisex Beach Hawaiian Shirt Size Chart